With the cold and wet weather, I was inspired to look back to a nice day we had near the end of last year. It was a sunny morning with a little briskness in the air. Just cool enough to make you think twice before pulling on that wet wetsuit. I was in a time crunch to get down to Monterey for a conference but knew the waves were pretty good and wanted to try and get a few shots. I was getting ready to leave when Tyler Fox ran by, all excited and pumped up by the waves. So I stayed. I had seen the left working but nobody was really going for it, but I knew Tyler would. So take a moment, if you choose, to look through these photos while it's raining and cold outside.
---
A group of surfers wait for the right time to walk to the cliffs edge as a wave washes over the jump-off-point.
Middle Peak.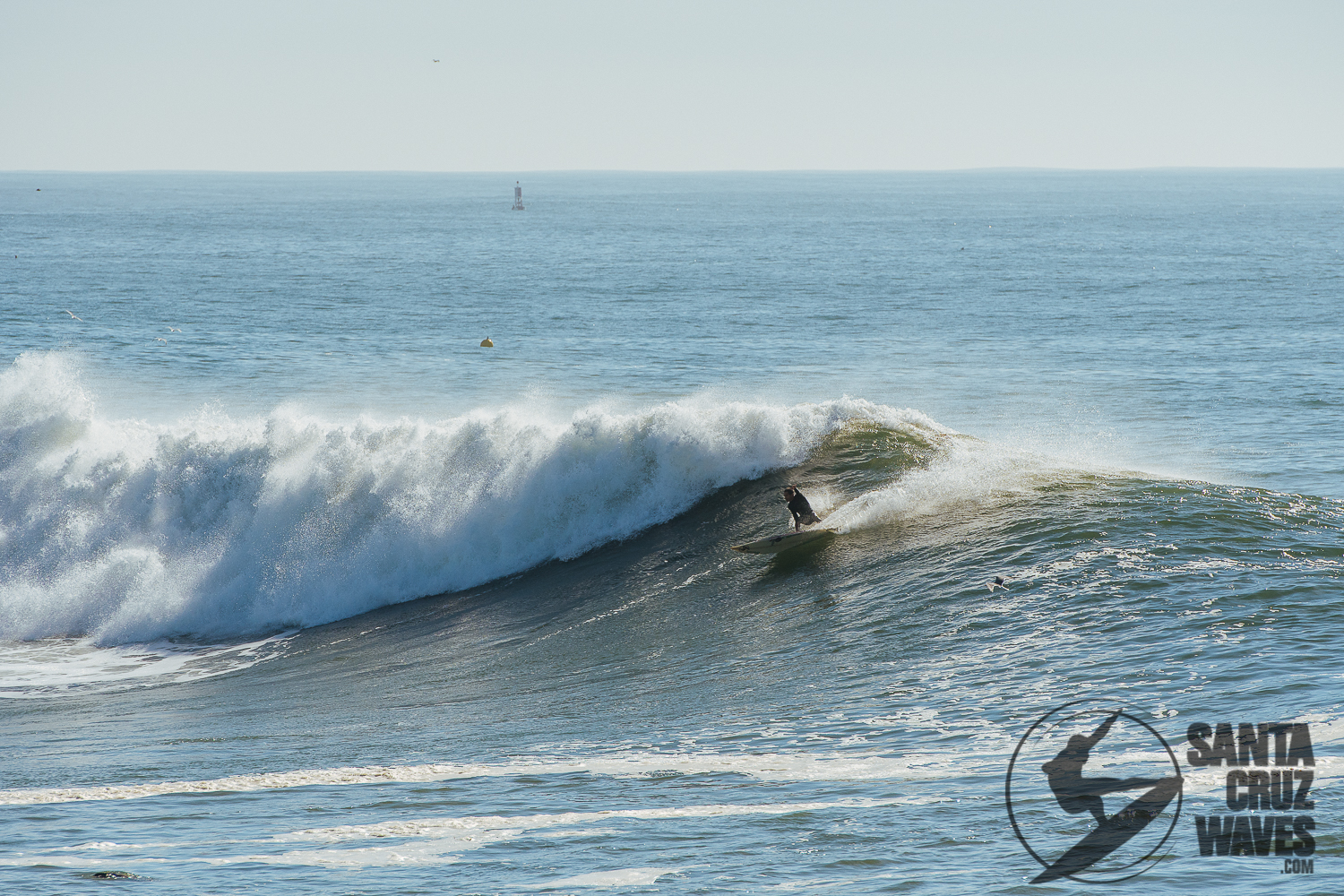 Tyler Fox warming up on the shoulder of a MP left.
Tyler and the Goldilocks effect. Someone too deep, someone watching from the shoulder, and Tyler… just right.
Tyler sat and waited patiently for a wave like this to come his way.
And it formed up to a pretty nice left.
Quite a few onlookers came out to watch the show.
Set up bottom turn into the pocket…
…on another left.
Scraping over a clean up set.