Paige McQuillan, born July 19th 1991, from Scotts Valley Ca
School: Vine Hill Elementary, Scotts Valley Middle School, Scotts Valley High School, Cabrillo for 2 years and I finished up my four year education in Chicago at Loyola and studied abroad in Rome for a semester.
What was it like growing up in Scotts Valley?
I really enjoyed school. I was in the Student Body. I was representative for two years and Senior Vice President.
How did you get into school politics?
I had a bunch of friends that did it and they asked me to help out with Homecoming stuff my Freshman year and I loved it so I joined it my Sophomore, Junior and Senior year. I love to be involved. I love event planning. I got to know all of the staff, which was a huge plus.
Do you consider yourself a leader?
Yes, I love being in charge. In any group projects, anything like that I always take charge. Both of my parents own businesses and are confident, extroverted and motivated people.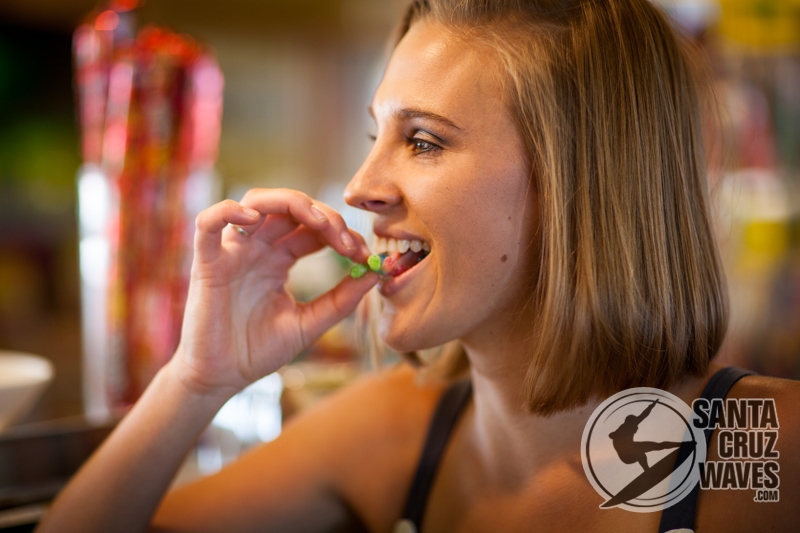 Do you have any siblings?
I have a younger sister, 20 years old, who's currently going to Cabrillo and I have a 17 year old brother who is going to Scotts Valley High School.
What do you do for fun?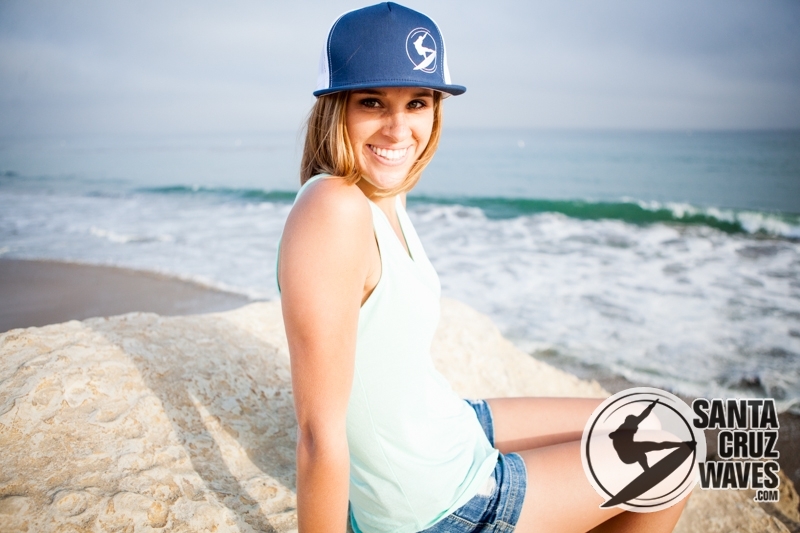 I played basketball my whole life. I was the team captain. I love going to the beach swimming and doing anything but staying home. Both of my parents played basketball.
What do you like most about basketball? 
I like the fast pace. It's constantly on the move and you're pouring sweat, but I was the quickest player on the team, so no matter how tired we were I could still beat everyone down the court.
What was your specialty?
The coach would ask me to shut down the best player on the team. I loved to steal the ball.
What do you like to do for entertainment?
I like to see movies, to go to concerts. I'll watch anything from a Romantic Comedy to a Comedy to Action movies. Anything but a Western.
What music are you listening to?
This summer I'm listening to Country. I'm all over the place, though, I'll listen to anything. I get new music through friends' recommendations.
What kind of food do you like?
Everything. I love Sushi. I try to eat healthy but I like pizzas and burgers.
What about desserts?
Yes. I love chocolate, dark chocolate. I love sweets, candy too.
What's your relationship to the ocean?
I think it's beautiful but it's really cold. I don't get in the ocean much, here. I like being around it, tanning in front of it.
How are you using your leadership skills these days?
I just stepped into a position in charge of apparel at Santa Cruz Waves.
What are your professional goals?
I want to wake up every day and enjoy what I'm doing. I want to love what I'm doing and be excited about it.
Do you remember your dreams?
I remember waking up from dreams, but I couldn't tell you what they are about. Probably getting shot.
Is that from living in Chicago?
Yeah. I was in the better area but it wasn't safe for me to walk alone at night. You'd hear of people from school  getting mugged and jumped and raped.
You studied abroad?
Yes. I lived in Rome for 4 months. It was the best experience ever. People say it changes your outlook on life which sounds super cliche but it's true. I love traveling. I'd love to see the whole world. I'd love to go to South America. Any part of South America. I'd love to go to Australia. I want to go to Ireland. I'm Irish. We have a castle out there somewhere, the McQuillan family.
Do you ever want to have kids?
Yes. Lots of them. Like 3 or 4. I love kids. It's too boring to have one. Too boring to have two. Complete chaos if you have 3 or 4, which I love. Nonstop joking and beating on each other. Tough love as my dad would say.
The clothes in this photo-shoot were provided by Synergy Organic Clothing and by Santa Cruz Waves.
Photos and Interview: Jake Thomas