This is the first in a series featuring some of the lovely lady surfers in Santa Cruz wearing clothing and accessories from local boutiques in iconic locations in and around our town.  For our first surf angel, we give you Miss Candra Jordan.
"My name is Candra Jordan and I am 22 years old. I am originally from San Diego CA.   I grew up bouncing back and forth between South Mission Beach and Ocean Beach.  I moved to Santa Cruz in 2011.  I originally moved to Santa Cruz for a change of pace and to create new opportunities.  I went to Cabrillo for a couple years and surfed everyday.  As my surfing started to progress I started competing a lot and before I knew it I had been to 3 countries and developed a career in surfing.  I have fallen in love with Santa Cruz, its waves, and its community. I am looking forward to seeing what my new life here in Santa Cruz offers me and what path my surfing career takes me on."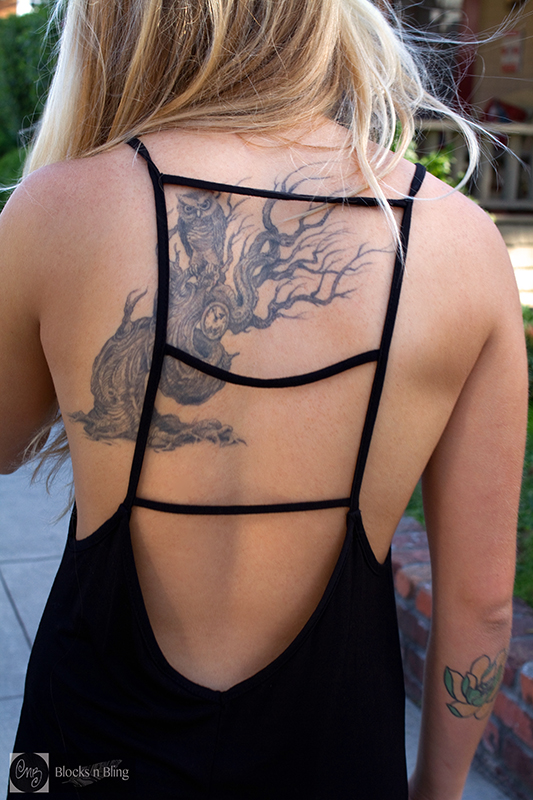 BNB: What does surfing give to you?
CJ: Surfing gives me piece of mind. It is my mental and creative outlet. Surfing is way more to me than just "catching waves."  It has pulled me out of really dark times in my life. It reminds me of how little I need and what really matters in my life which is health, happiness, and love.
 BNB: Any words of wisdom you would like to impart?
CJ: Do what makes you happy.  I spent many years trying to make everyone else in my life happy, but I couldn't find happiness in that.  Once I took a step back and figured out what I wanted in this life for myself and started chasing that dream, my family and friends slowly began to see why it made me happy and why it was okay and began to support me more than they had when I was doing what I thought they wanted me to do.  Your health and your happiness have to come first sometimes and that is okay. You can't help anyone else until you have helped your self.
 BNB:  There is a Vogue and a Surfer mag sitting side by side, what do you pick up?
CJ: Vogue or Surfer mag? That is actually a very tough question.  I believe I would read them both and I know that sounds like a cop-out but in the matter of what one I would pick up first… It would depend on what was on the cover. If the style on the cover of Vogue caught my eye, I think I would flip though it first, but if Lakey Peterson or Dimity Stoyle were on the cover of Surfer, I would for sure grab that.
BNB: What was the last thing you Googled?
CJ: The last thing that I Googled was how to spell "platypus"…  only Google couldn't figure out what a "paladapus" was.
BNB: Hair up or hair down when surfing?
CJ: Hair up when its big and down when its small.  Swimming to get your board with hair more than half way down your back can sometimes find its way into your face and mouth.
BNB: What is your favorite time of day and why?
CJ: Mornings are my favorite time of day!  There is so much to look forward to in the morning. You have your whole day ahead of you and a fresh start. Night time is the end of the day the only thing I look forward to is sleep.
BNB: What was your favorite children's book?
CJ: All the "Little Golden Books," but "The Pokey Little Puppy" specifically.
BNB: What is your favorite quote?
CJ: "Life doesn't come wrapped with a bow, but it is still a gift". I don't know who to quote on this.  It was on a bumper sticker one of my mom's friends gave me when I was younger. I still have it sitting in my desk.  It is a reminder of how blessed I am, even when the road gets tough.
BNB: Favorite wave/surf spot?
CJ: My favorite spot… I am torn between Saladita in Mainland Mexico and Nationals in Noosa.
BNB: What is in your grocery basket?
CJ: My grocery basket usually consists of lots and lots fruit… strawberries and mandarins for sure. Cereal is a must have.  Almond milk, AVACADO, chicken, coffee, quinoa and eggs.  Lots of veggies, I really like asparagus, sweet potatoes, and spinach.  I like seeing lots of color in my grocery basket.
Candra is wearing clothing and jewelry from Zen Island.  This adorable boutique has stores in both Capitola By The Sea and 41st avenue.  They have a wide variety of chic goodies that include gorgeous clothing, accessories, costal home decor, beach wear and bikinis, bath and beauty care products, and all sorts of fun gifts.
Click Here to view the behind to scenes video of the shoot!