My name is Camila Gerard and I'm thirty years old.  I was born and raised for most of my life in Santa Cruz but spent my elementary years going back and forth between SC and New Mexico when my mom moved there to finish her degree. I was able to get the best of both worlds back then; winter in the snow and summer on the beach.
I grew up participating in the California State Junior Lifeguard program at Blacks Beach and I think that more than anything taught me to be comfortable in the ocean. I started surfing consistently when I was around 14 and was completely addicted by 15 years old.
My most frequented surf spot is probably Sewers. Not only is it my favorite wave, but the people in the lineup have become like a second family to me.
I'm currently living in NY to finish my undergrad degree in veterinary medicine. It has been such a fun and wild experience relocating myself in such a different place as well as experiencing such a radically different way of living.
I don't really know what I'm going to do or where I'm going to go after I graduate, but I know that I will eventually make my way back to the west coast and home.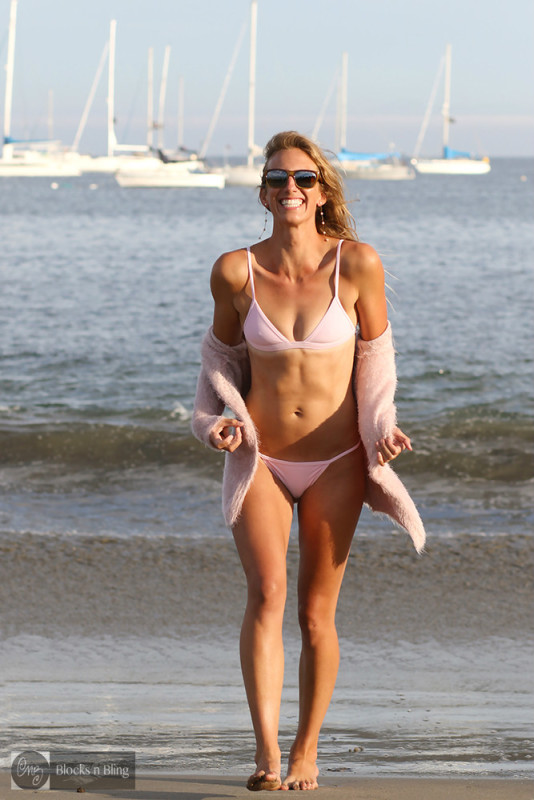 BnB: Who taught you to surf?
CG: My dad. He used to put me in front of him on his long board when I was a grom and hold my hands up above me when we caught a wave.
BnB: Early bird or night Owl?
CG: Neither. I really like to sleep.
Bnb: Do you have a favorite book? What book is on your night stand at the moment?
CG: I have a lot of favorite books. I'm a bit of a geek when it comes to reading. I really like Outlander by Diana Gabaldon and Water for Elephants by Sara Gruen.
BnB: What else besides surfing are you a fan of?
CG:I've been getting into rock-climbing the last couple of years which is also tons of fun. I also really like horseback riding and hiking.
BnB: Tell us about your dream house?
CG: I would love to have a small house on some land big enough to have a small farm.
BnB: Favorite place to eat in Santa Cruz?
CG: I love to eat at The Cliff Cafe for breakfast, Michoacan for lunch, and Lilian's for dinner.
BnB: What is you pre surf routine?
CG: Put on my wetsuit. That's about it.
BnB: Tell us about your magic stick.
CG: My 5'11" round pin by Buck Noe.
BnB: Hair up or hair down when surfing?
CG: Usually down. It's so nice feeling the water flow through your hair when you duck-dive under a wave, even if it is a pain when your hair gets wrapped around your arms when you're paddling or caught in your wetsuit zipper.
BnB: What is your favorite animal?
CG: Elephants. They are so incredibly smart. I also really like dolphins. And ducks.
BnB: Describe you very favorite pair of shoes?
CG: My cowgirl boots and my flip flops.
BnB: What is your favorite quote?
CG: "The cure for anything is saltwater. Sweat, tears, or the sea."~Isak Dinesen.