Morocco has hundreds of surf beaches, and some of the most popular ones include: Taghazout, Dakhla, Essaouria, Sidi Kaouki, Mirleft, Imsouane, Safi and many more. Morocco is a surfing destination that all surf lovers must go to at one point in their surfing adventure. You haven't truly had a complete surfing experience, if you haven't dipped your surfboard in the Atlantic Ocean on Moroccan beaches. The Moroccan culture is one of the richest ones in the world, and its distinctive features will enhance your surfing vacation and ensure that it will be one to remember for the rest of your life.
If you're new to surfing in Morocco, and you don't know where to begin, BookSurfCamps.com is here to help you out by recommending 5 surf camps in Morocco!
11 Days Surf Holiday in Morocco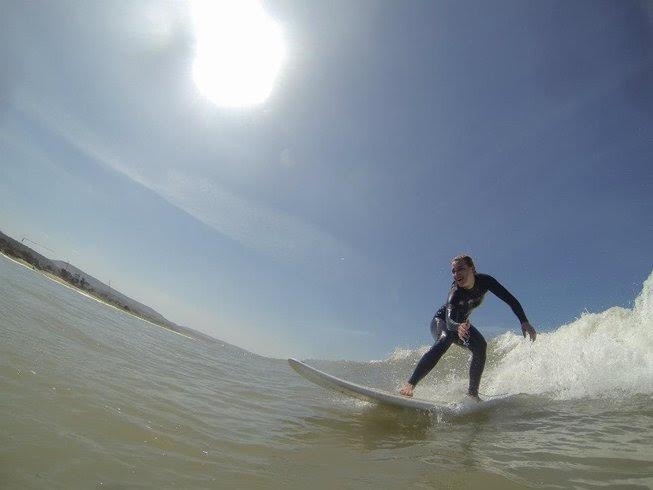 With 10 days of surfing classes, this particular camp is as intensive as they come! It's targeted at beginners, so you'll be around people who are just starting their surfing journey. You'll be taught by great instructors, get three meals a day, have free airport and surf spots transfers and you'll also be provided with all the surfing equipment that you will need during your stay. All you need is your bags and passport and you're good to go!
Skill Level: Beginners
Price: € 650
Time: 11 days/10 nights
As mentioned earlier, Taghazout is one of the most popular and beautiful surf beaches in the entire Morocco. It's a small fishing village that has opened its arms to surfers from all over the word. It's also the perfect place to learn how to surf, because it's got spots that are completely sheltered from big waves, but it also have areas where you can watch and learn from some of the best surfers out there who come to surf at Taghazout.
Skill Level: Beginners
Price: € 360
Time: 8 days/7 nights
8 Day Kitesurf Camp
Did you think we would only address surfers and completely forget about kitesurfers in our surf camp recommendation article? We would never do that, kitesurfing is way too incredible for us to let that happen! This kitesurfing camp in Morocco offers 6 days of kitesurfing lessons, daily breakfast and lunch, airport transfers, a tour of Agadir market and paradise valley and full use of all the kitesurfing equipment you need.
Skill Level: Beginners/Intermediate/Advanced
Price: € 580
Time: 8 days/7 nights
Taghazout is simply too spectacular not to recommend another surf camp in this picturesque surf village! This time, it's a 7-day surf camp aimed at beginners and intermediates. This particular surf camp in Morocco is perfect for families, so if you want to bring your son or daughter, brother or sister, go ahead, you'll have a great time here. You'll learn surfing basics as well as some intermediate surf movies, have 6 daily surf lessons, 3 daily meals, all transport in included to the surf spots and a beach party at Agadir is included in the price!
Skill Level: Beginners/Intermediate
Price: € 360
Time: 7 days/6 nights
What's a surf camp without a splash of yoga? We're not going to forget all those surfers out there who rely on yoga to get their surfing stamina and elasticity. That's why we believe this surf and yoga camp in Morocco is perfect for those who like to combine the two. You'll learn to surf during the day and unwind with sunset yoga classes. You get 2 days' surf and yoga classes, transfer to the surf spot and back, 3 daily means and transfer from and to Agadir bus station.
Skill Level: Beginners/Intermediate/Advanced
Price: € 250
Time: 7 days/6 nights