Our City has a goal of 75 percent waste diversion by 2020. Santa Cruz Recycled Art Program (SCRAP)  is one way we are raising awareness about our growing landfill.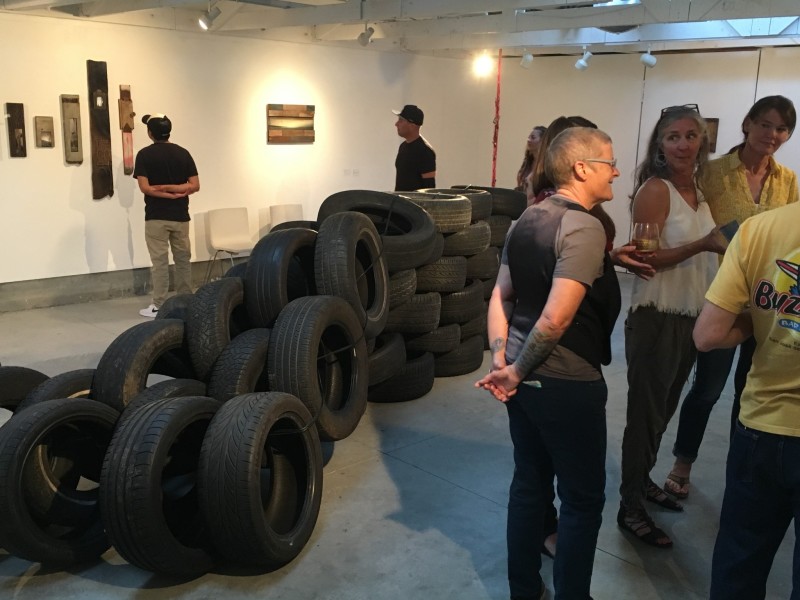 Eleven SCRAP artists have completed the program so far and nine more are now concluding their four-month residency at the Resource Recovery Facility where they have had access to materials to make recycled art.
Two of the artists, Chris Cravey and Lucas Elmer, often collaborate on projects. Chris is a surfboard builder and sculptor. His work is often kinetic or mechanical with subject matter including themes of humanity, nature and time. Lucas' work is whimsical and ocean inspired with an emphasis on craftsman technique and process.
All  nine artists' creations will be displayed at the R. Blitzer Gallery, 2801 Mission Street, in February. The opening reception will be held Friday, Feb. 2, 6-9 p.m. An artist talk takes place on Saturday, Feb. 17, 12-2 p.m. It's not too early to mark your calendar!
Beth Tobey, City of Santa Cruz Arts Program Manager, is thrilled to see SCRAP go from a percolating idea to a successful program. "What really blows me away is the diversity of art that has come out of the program. We've had large installations to small fine pieces, jewelry to video work, sculpture to photography, and more. We've had art that really pushes the boundaries and tells a story."
We hope to see you when the newest SCRAP creations are unveiled at R. Blitzer Gallery in February!
More information:  www.SantaCruzCityArts.com.