We welcome young and old to our Street Smarts Family Bike Ride with Mayor Watkins on Saturday, Aug. 24, 10 a.m. to noon at the Tannery Art Center's Colligan Theater Plaza. Families will ride along the Riverwalk with the Mayor led by Santa Cruz Police Officers and Ecology Action.   
The first hour of the event features a traffic safety open house with eight booths filled with fun and games. You can spin bike art at Bike Santa Cruz County's table and learn about the Rail Trail. CHP's Chipper Chipmunk will provide free bike helmets to the first few youth to visit his booth in need of a helmet.
At our Police Department table kids can twirl a traffic safety wheel for prizes. The Regional Transportation Commission and Friday Night Live will host interactive games with traffic safety giveaways.
Santa Cruz Warriors mascot Mav'Riks will teach kids bike turn signals and Santa Cruz CycleWorks will offer free bike tune-ups.
Youth can decorate their bikes and get helmets fitted by Ecology Action who will also demo a dramatic helmet safety melon drop at 10:30 a.m.

At 11 a.m. the bike ride along the Santa Cruz Riverwalk begins led by Ecology Action and our Santa Cruz Police Officers.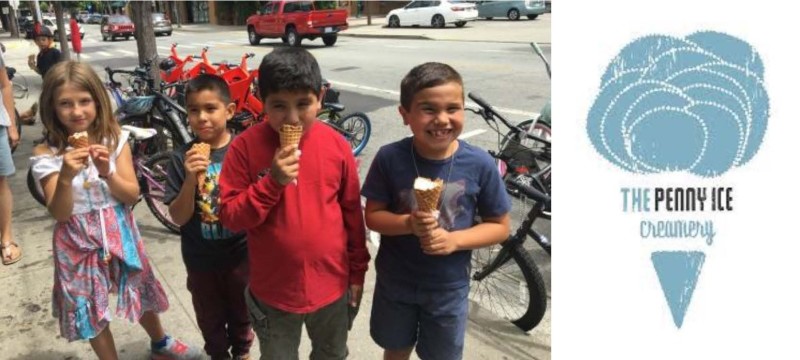 Returning to the Tannery, there will be free Penny Ice Creamery cones for all who complete the ride!
All participants must sign a waiver. Children under the age of 13 must be accompanied by an adult. Minors 13 and up may participate provided they bring the waiver signed by their parent. Waivers may be downloaded here.
There is free vehicle parking at Tannery lot 17 near the Colligan Theater and Bike racks at Colligan Theater Plaza.

Mayor Watkins, our Police Officers, Mav'riks, Chipper and Ecology Action hope to see you on Saturday!
For more information on our Street Smarts campaign, visit www.cityofsantacruz.com.